2 years ago I was with Carine at Tomorrowland in Boom. A dream came true because 'dance' is one of my favorite music styles! The fairy-like atmosphere that hangs there, the great music and the blissful weather made us have a wonderful day.
Last year I really wanted to go to the Garden of Madness in the Antwerp Sportpaleis, but the date didn't suit me and when I saw that this year they would be celebrating their 15th birthday in Amsterdam, I was very quick to get tickets! 🙂
To order tickets … hmm …
But … Ordering wheelchair places turned out not to go so smoothly. For a long time I was sent from the box to the wall between Ziggo Dome (location) and Mojo (ticket sales). But the one who holds on, wins, and more than 6 weeks later I had my tickets in my mail! Yeah!
At first Carine, Nele, Melissa and I would go. But Carine's (always 🙂 ) very busy diary sent sticks in the wheels and so Bob, a friend of Nele's, came along.
Because it is a 2-hour drive for us, we left well in time so that we could hang around in Amsterdam Center for a while and enjoy the beautiful weather.
Taxidriver Marc.
Nele arranged taxi transport through MdF Mobility and our driver Marc turned out to be a very pleasant person. He dropped us off at the central station from where we could walk into the (very busy) shopping streets.
Catching some vitamin 'sun'.
Our time was too short to really go shopping but a terrace in the sun had to be there and so we ended up in the Amstelhoeck. The ideal place for our need for "vitamin sun" and a tasty snack! 🙂
We could enter the store through a side entrance and a sloping surface. To the terrace there was a small step that succeeded with some effort and maneuvering. The staff was also happy to lend a hand! Nice!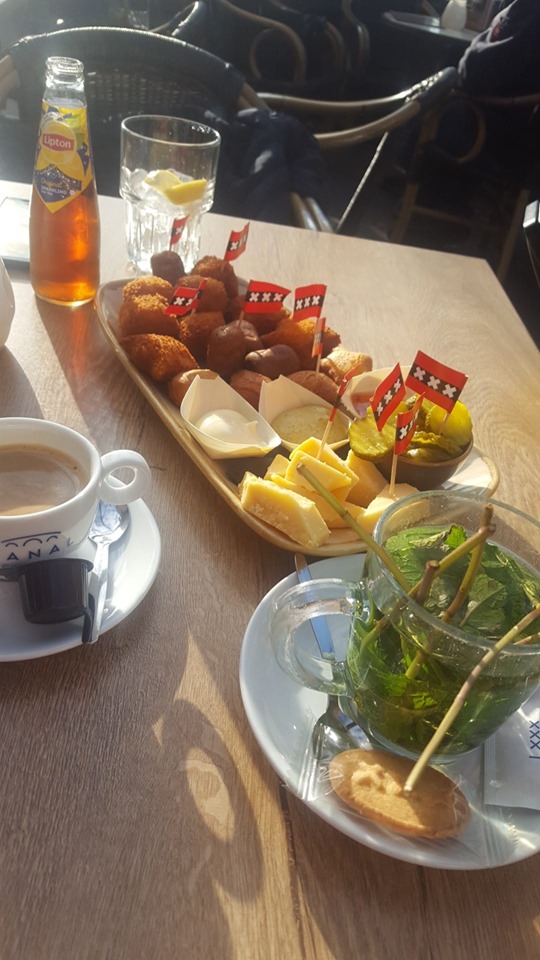 After 1.5 hours of real female talk 🙂 we walked back to the station where our driver Marc was already waiting for us to take us to the Ziggo Dome.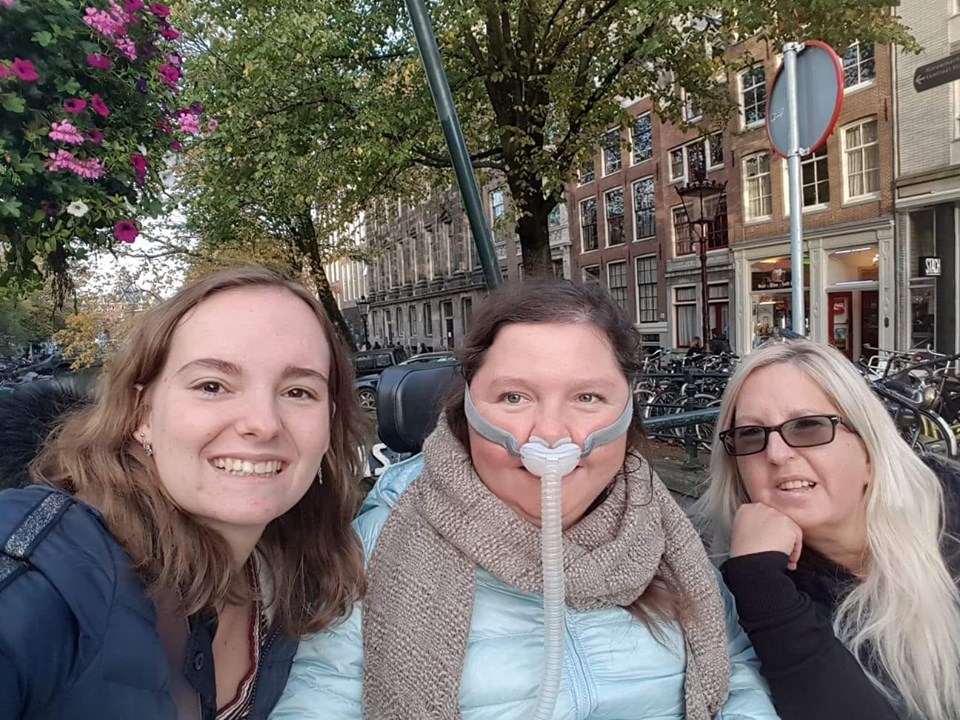 Ziggo Dome.
For me it was the first time I came here and you have to know your way around because it is located next to the Johan Cruijff ArenA, there is a home shopping center … So asking for the right route was not a superfluous option and that is how we ended up the right place! 🙂
The Ziggo Dome is only 7 years old and is also super accessible. Very spacious toilets, very friendly and helpful cloakroom people and the wheelchair stage is also very good. No annoying gates here at eye level when you sit that ruin your view like in certain concert halls here in Belgium.
I don't have to say that the dance festival was the max! The sets, lighting, fireworks, performances by Afrojack, Armin van Buuren, Dimitri Vegas & Like Mike, Netsky, Steve Aoki, Tiesto, etc.
I definitely will do this again! 🙂
The next day my voice needed a few hours to recover, just like a few muscles here and there. But I certainly know that this was not my last TML festival! 🙂