In November last year I was in an apartment complex in Costa del Silencio, together with 3 girlfriends. After staying twice in the Las Americas area, I wanted to test another region, looking for the ideal place for me.
Tranquility.
I was told that it was more quiet here, and – especially – more affordable.
Costa del Silencio is located on the most Southern tip of Tenerife and has a number of bars and restaurants. You will also find a supermarket there and especially the (adapted) bus transport is fine here.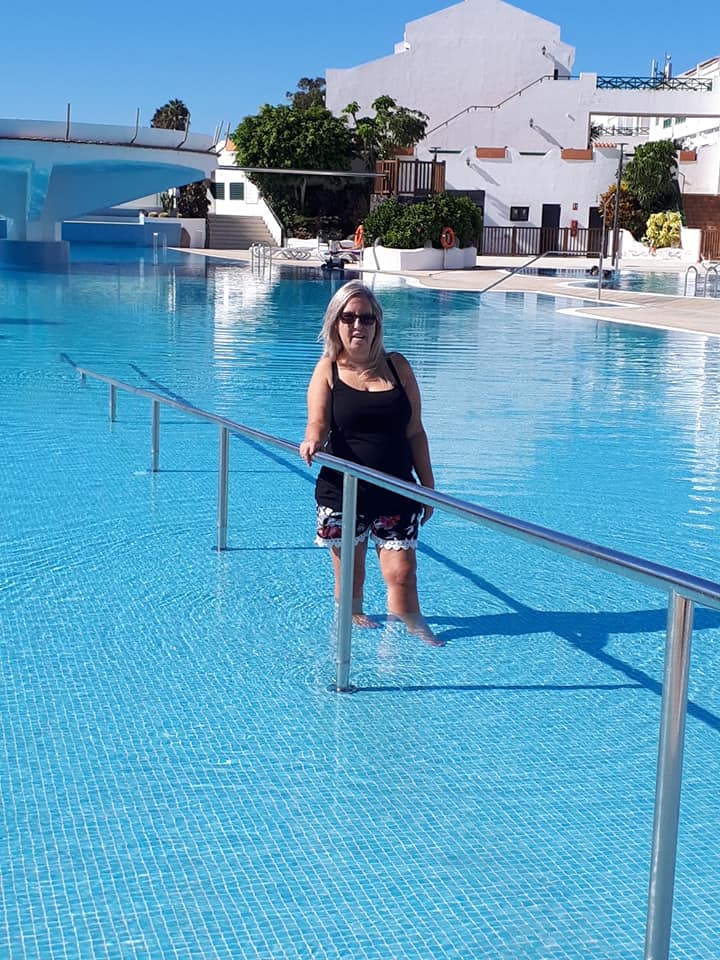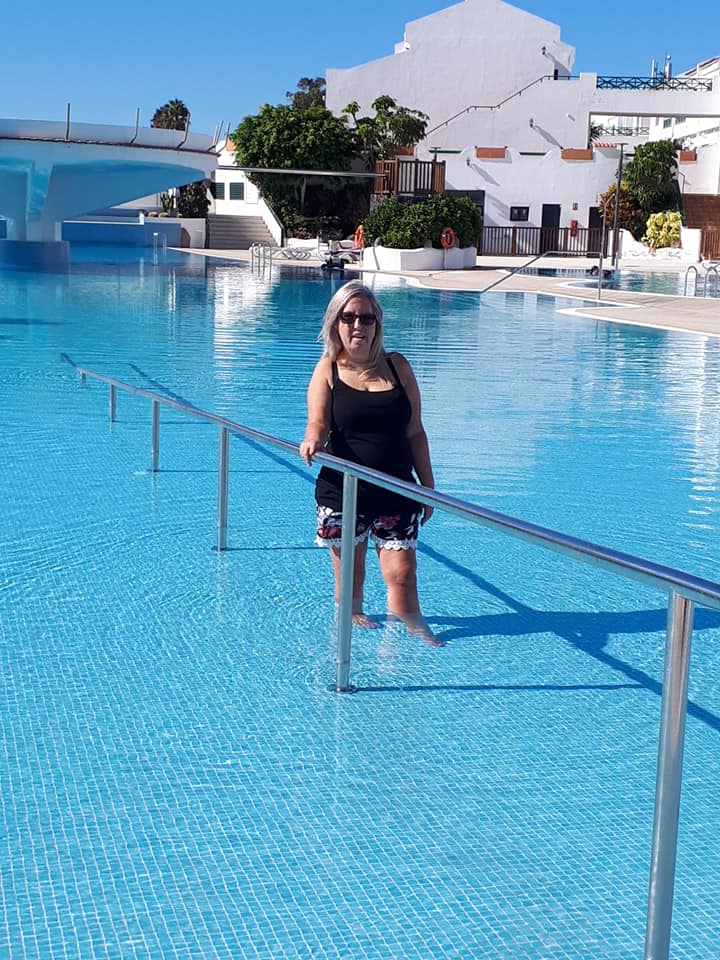 We ate a few times at "De Bolle", a bistro with Belgian operators. Personally I found the kitchen not "wow" but ok. Staff were friendly and helpful and there is a toilet accessible without stairs.
Westhaven Bay was definitely worth the effort! You have a wonderful view over the Atlantic Ocean and you can see beautiful sunsets here. They have an extensive menu and the drinks menu is also extensive. For an evening with live music you are also in the right place 😊. As a wheelchair user you can go down with the elevator and the toilet is also accessible and adapted.
Conclusion.
Costa del Silencio is too "quiet" for me. It became clear to me here that I need a more "animation". I want to be able to (window- 🙂 ) shop when it suits me, really be able to reach the beach, etc …
But all together it was a nice week! 😊