I came to this location on the advice of Bennie, the manageress of a pool bar in one of my previous stays in Las Americas. She is the contact person for someone who rents out several apartments and she knew exactly what I needed: an accessible location with Wi-Fi.
I first went to see the location, although I could not in the studio itself because it was rented out at that time. But it all seemed very ok to me.
The access to the apartment complex has a very steep slope but you can avoid this via a detour. There are three lifts and the doors of the apartments / studios are wide enough to be able to enter with my scooter.
If you like crowds, the location is ok. You are at the beach in ten minutes walking. The road from the beach to the complex is slightly sloping. There are many restaurants and bars of all nationalities nearby and there is a Dialprix and a Hiperdino right across the street.
Just in front of the supermarkets there is also a taxi stop and a bus stop where many buses pass that are mostly accessible. This is really a big plus as a roller!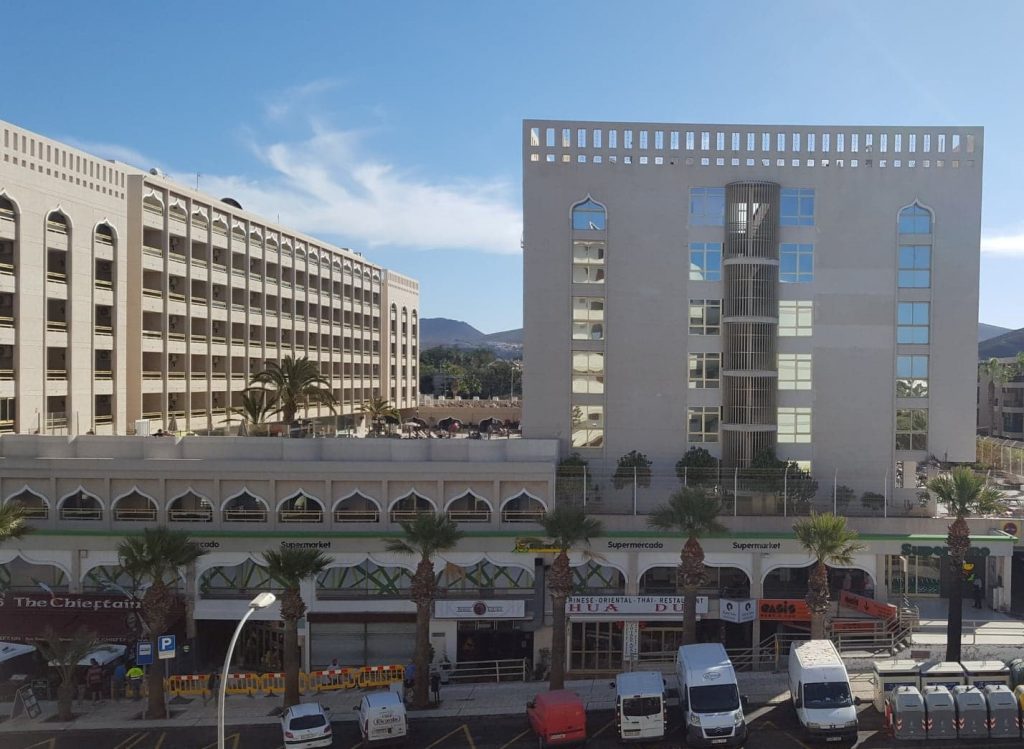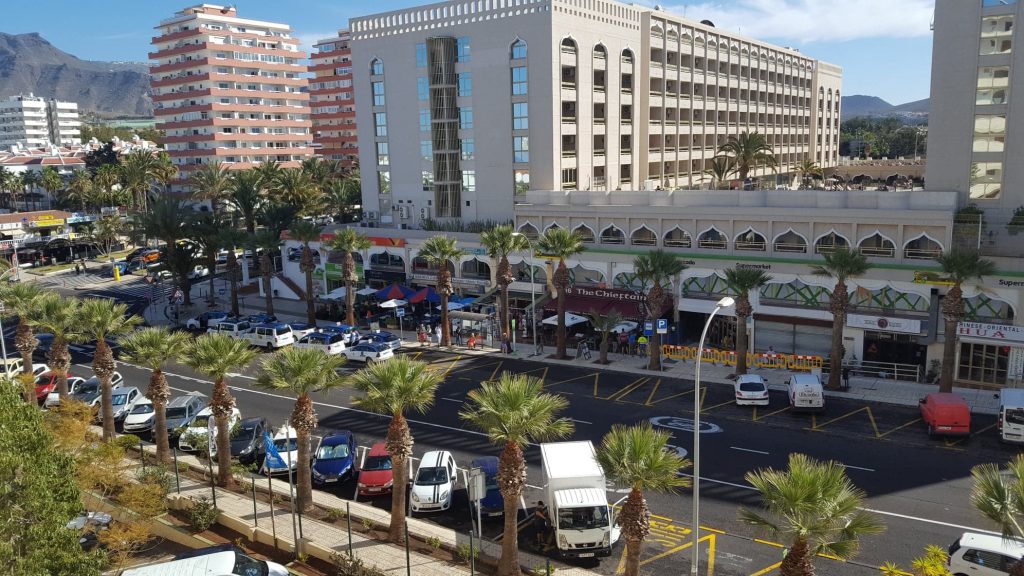 The complex itself is very outdated and could use a major renovation. On the other hand, it is very well maintained by the cleaning staff and the people at the reception are super friendly.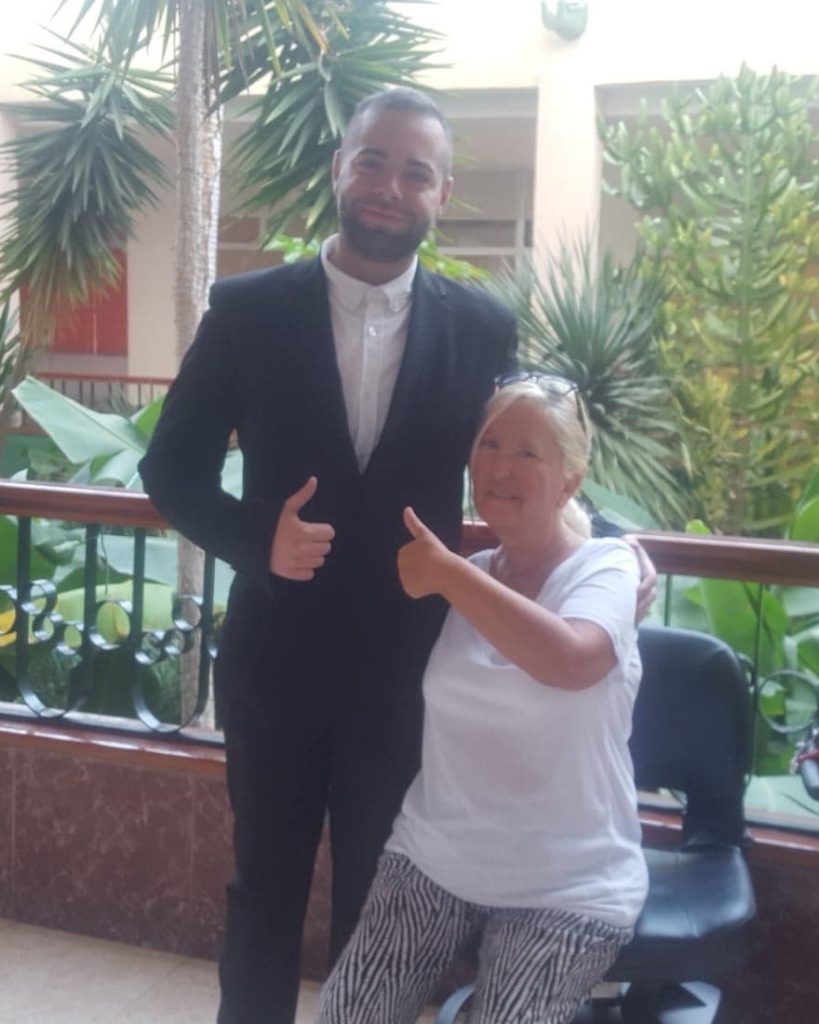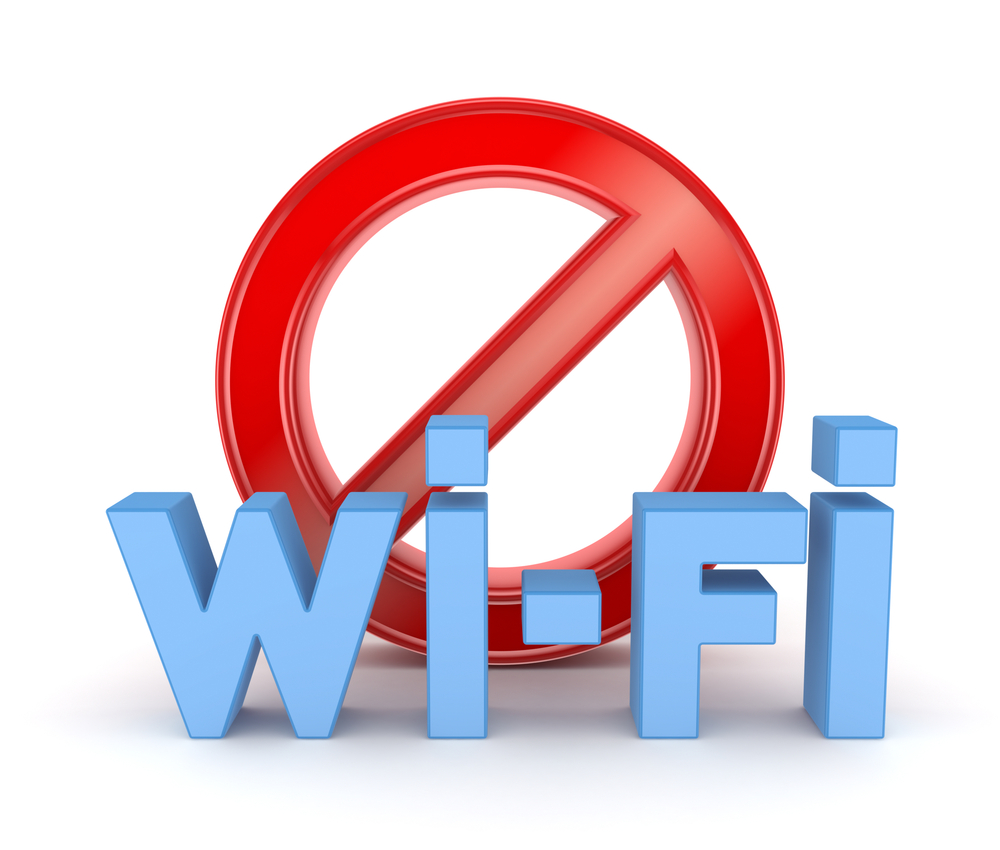 However, the big problem in this entire building is the wifi. There is no router in the studio I rented and recently (due to a policy change) Wi-Fi is available but you have to pay.
1 € for an hour, 3 € for a day, 12 € for a week and 15 € for two weeks. All in all a reasonable price, but in which public complex there is no WiFi this time… 🙁
This would be okay if it worked … but in the entire building … only a connection right at the reception. My annoyance and frustration after almost two weeks was really not wrong because one of my two conditions to rent here was that wifi had to be present.
After I informed Bennie about this, she did everything possible to find a solution, but the owner did not respond. She paid for WiFi herself because she had assured me that this would be fine.
From then on, I was sitting at 'my' table in the complex every morning. Quite a nice place because you see a lot here :). Guests who come and go and residents of mainly third age.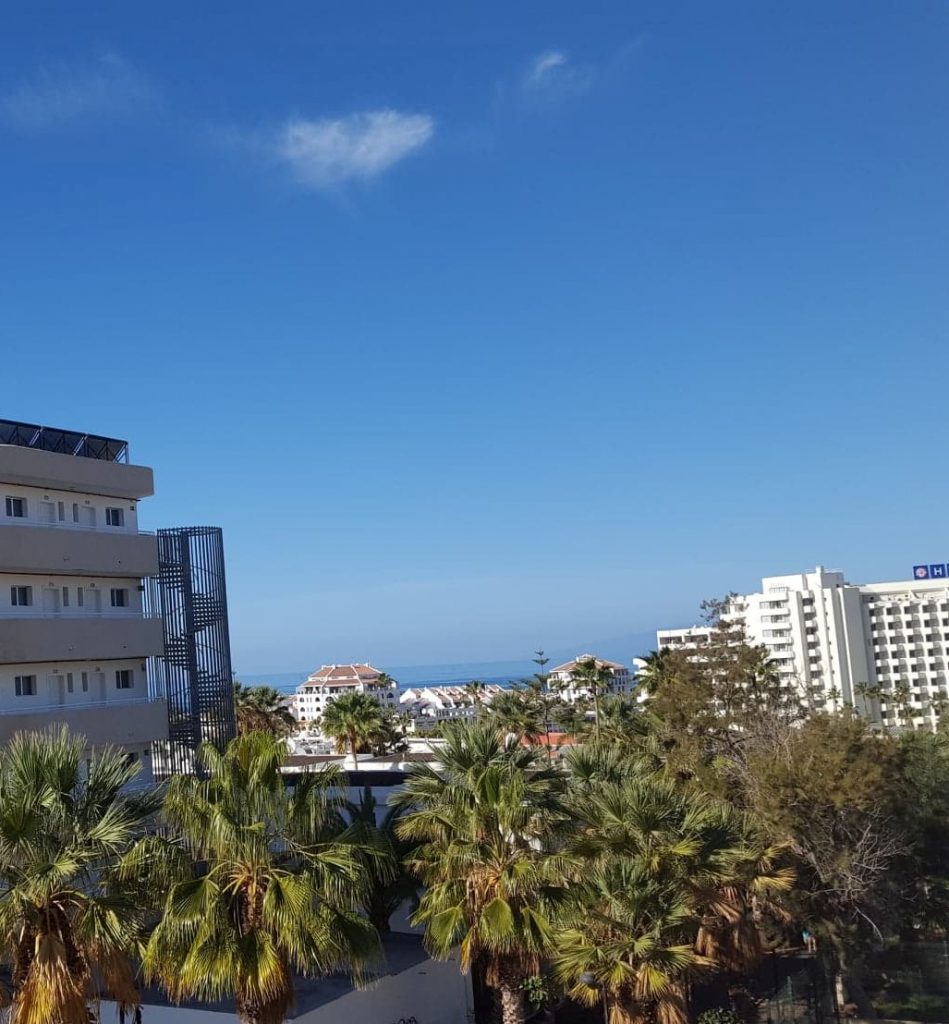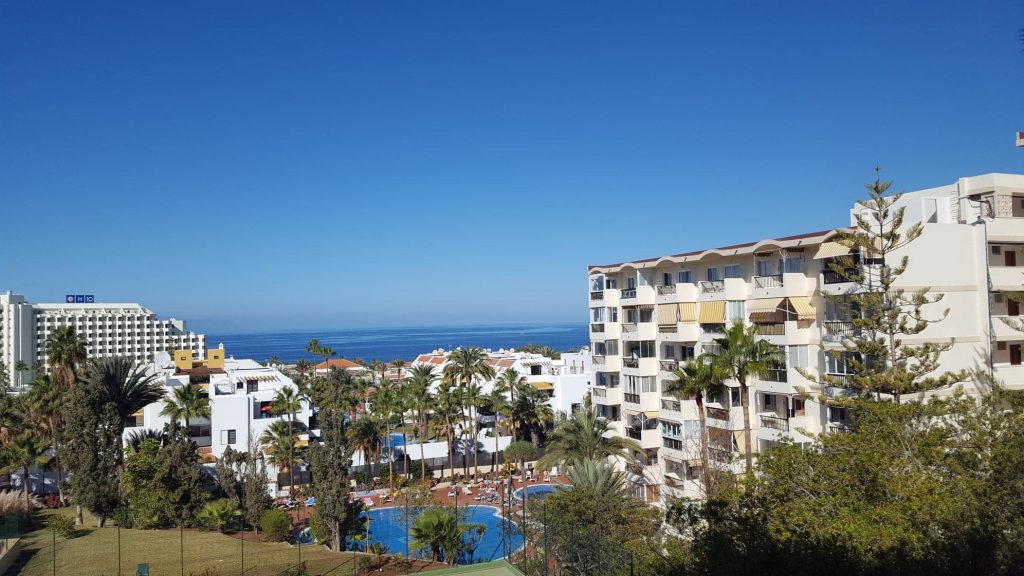 Conclusion.
Would i come back?
No.
After my stay in La Tejita I know that this location is too busy to 'spend the winter'. The great convenience is the adapted public transport nearby, but after a while the nightlife and the accompanying noise becomes too much.
The complex itself is ok. There are two beautiful swimming pools with a pool bar where you can eat and drink at very democratic prices and there are two tennis courts. I had studio 631 on the sixth floor with very nice views but without a router.
If you are considering a stay here, please take these tips at heart! 🙂