I got to know Nadine through the Facebook group 'Dutch speakers in Tenerife'. My roots are also in Limburg and so we already had – besides the love for Tenerife – two common ground! It didn't take long before we made appointments to really get to know each other and so we made Hasselt 'unsafe' a few times during terrace shopping … 🙂
Sitting still? No!
Because of corona, my work in the events and horeca sector is in corona-pause and lets sit still now really nothing for me. I don't have a sitting hole, I have to be able to be busy and see people.
Meanwhile, Nadine had left for her wintering period to Los Cristianos.
Also to the sun!
On a dark, bleak autumn day, I had had enough time at home to book a plane ticket and traveled after her. I also wanted to go to the sun and the new 'temporary living together' with someone with a physical disability seemed no problem at all to me. Despite our different characters, there was a click from the first moment!
Frustration all around …
Now, a week later, I realize that I have never cursed as much in my life as the last few days. As a physically healthy person, you don't dwell on the obstacles a roller has to overcome daily.
A bus ride that turns out to be wrong, so you have to get off and wait for the next one. The next one turns out to be inaccessible, so you have to wait again.
A sidewalk where you can't get off with a wheelchair, so you have to make a long detour to get (unsafe!) back on the crosswalk.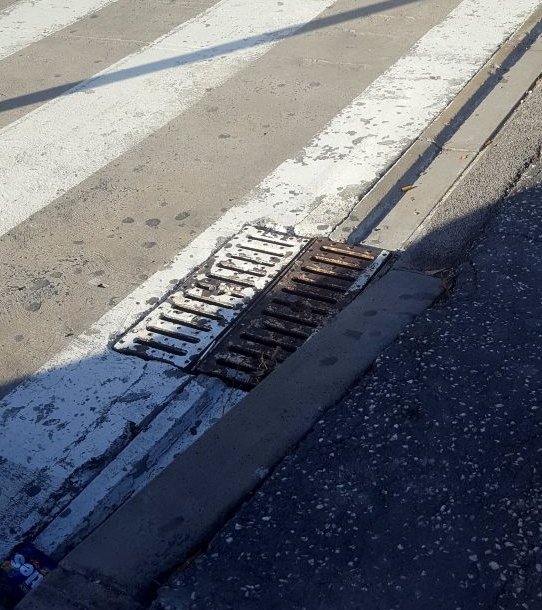 Catering establishments and stores where there are stairs and not an inclined level.
Toilets that are not accessible.
Toilets that are accessible, but where -for example- the mirror much too high is hanging.
A restaurant, with a mountain of stairs … and a material elevator that we are not allowed to use …
Now I've had many moments in work situations where my patience and understanding was put to the test, but being pushed to your limits like that just beats everything!
And in this day and age? How does it exist?
When I see and experience all this with my own eyes I think she should go into politics! This has to change urgently. And someone like her with such perseverance can certainly achieve a lot!
The wealth of a healthy body …
I now understand Nadine even more when she says: 'Healthy people don't know how rich they are …'.
And 'healthy' people really need to stop whining about futilities and learn to look at what they can and still have!
Thank you very much Kristel for this contribution! I am very happy to have you in my circle of friends! 😉
Translated by Deepl.com.