On a grey, drizzly, rainy day I made this blog … Anything but a nice spring atmosphere. Let me add that the high humidity has a huge effect on my body (and mood) and then you have an idea of how I feel on such a day.
Luckily, a few weeks ago it was real spring weather, like when I went to the Japanese garden! How I enjoyed that!
On another day that week, I also took advantage of the sun's vitamins as I rolled through 'my city' on my scooter and saw nature in its awakening state.
An impression!
I took my first 'quirky' photo on the Albert Canal near my home. A bicycle that had been in the water for a while was picked out with some 'vegetation'. I thought this was very funny to see, if you know that this was originally a green bike …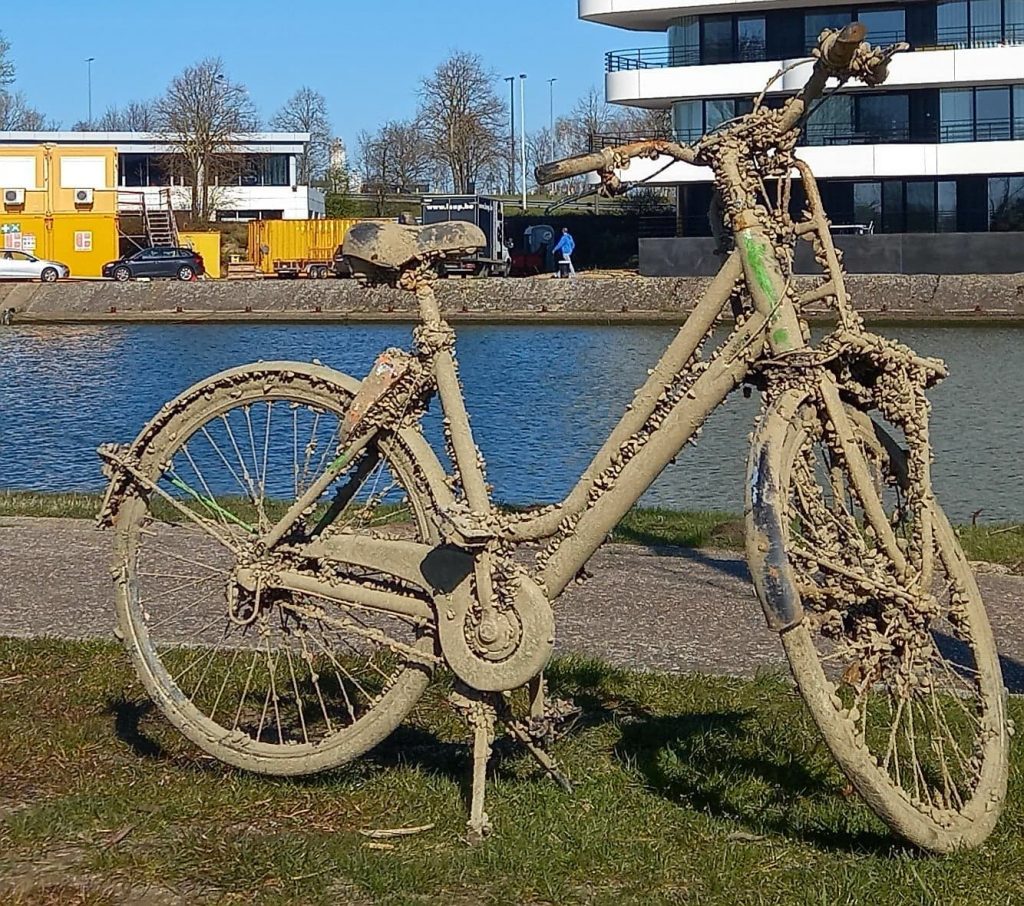 On Kunstlaan, near the Cultural Centre, the daffodils were lined up by the hundreds. The yellow colours contrasted sharply with the newly created red bicycle street!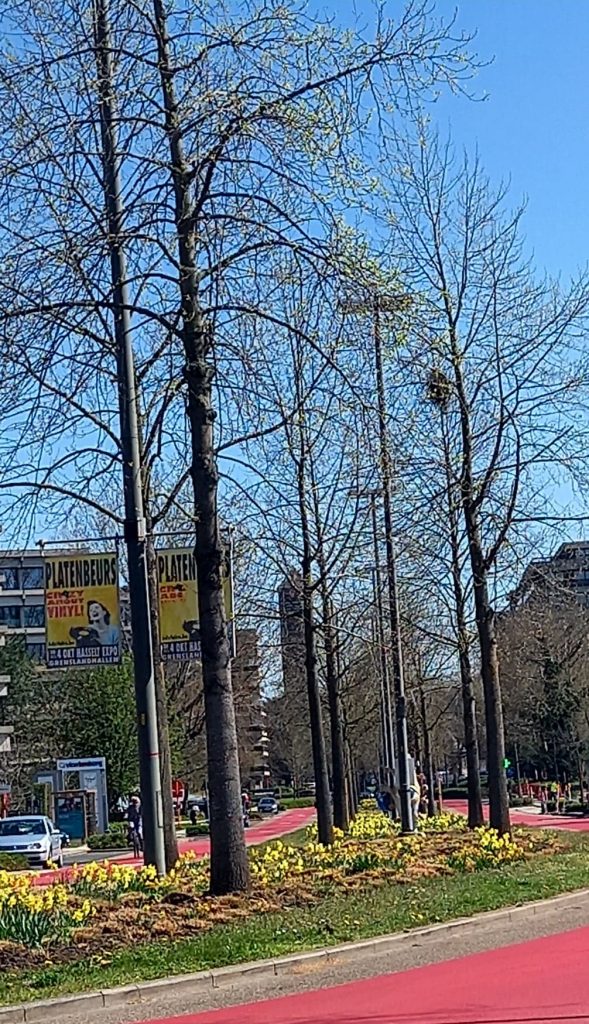 At the Molenpoortplein (my favourite place for spending the sunshine), the trees were also in full bloom. The pink flowers were the promise of a beautiful summer for me.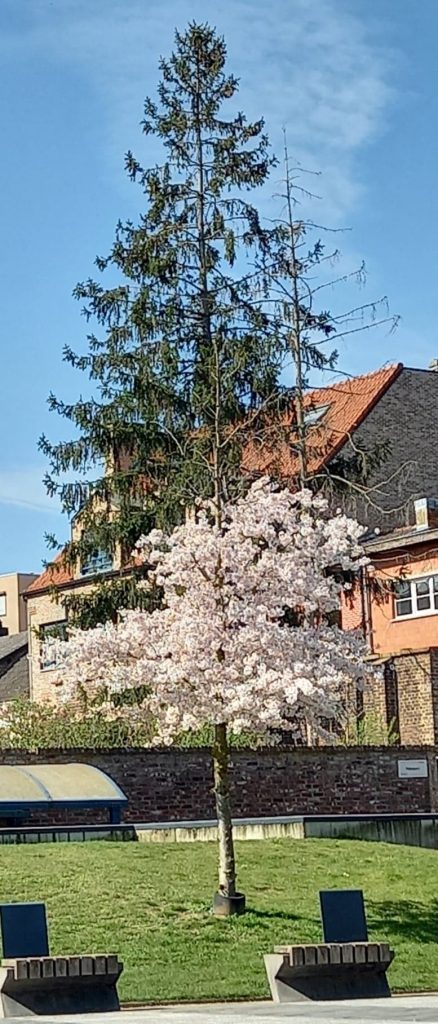 Much has been renewed in the city centre recently. For example, the Grote Markt has been given a complete makeover. The cobblestones that are now being used as new pavement throughout the city centre are a dull misery for rollers and others with mobility problems. But I have mentioned this before, so now I mainly had eye for renovations and new buildings.
Personally, I found the disappearance of the facade full of neon signs of the Drugstore, for example, a great loss. To me, this was the icon of our Old Market. I could appreciate the new design, but I still prefer to keep authenticity.
The roofing of the terraces -in their uniformity over the whole market- I really liked.
Behind the old city hall, 'Ursulinnenhof' was built. A full service home hotel for the – according to me enriched – senior citizen.
The building itself I found (sorry for the vocabulary) hideous! On the other hand, so right in the centre, close to everything … I could see myself living there!
The attached brasserie has a fully accessible and adapted toilet. Nice!
On the way back home, a beautiful magnolia tree in full bloom was the eye-catcher all on its own! I loved this one so much! I really did stop to admire it …
About two hours later, I came home with a body full of sunshine and I was ready for another day! It was lovely! 😉
Did I mention that I am so looking forward to the real spring …
…and summer… ? 🙂
Thanks to Visit Hasselt for the main picture! 🙂
Translated by Deepl.com.