When you land on southern Tenerife, from the air you can see many plantations with sand-coloured covers. The majority of these are banana plantations – known as the tastiest in the world – are grown in the Canary Islands!
o find out for myself, I posted a question about it on a Tenerife Facebook group. I quickly got the response that Finca Las Margaritas was not far from Los Cristianos and was perfectly accessible by bus.
On top of that, I also got a reply from Roy from Club Canary who has this in his excursion list, and gave me a great discount!
To check on wheelchair accessibility, I sent a query via email and soon got a response from Ana. She would personally make sure that I would be 'well received' with my scootie … 🙂
Friend Karin and I took bus 467 and got off 20 minutes later at the stop 'Estrella'. Here we crossed the road and a 100 metres further we saw the entrance to the nursery.
And yes! When we arrived, Ana was already waiting for us!
She told us that if they knew that rollers were booking a visit, they would make the walkway extra accessible by removing potholes and making it as level as possible. Wow, what a service!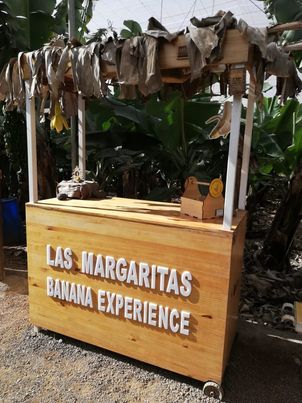 After half an hour everyone had gathered and the tour could begin.
It soon became clear how enthusiastic, full of enthusiasm and with her whole body Ana was in her job as guide and caretaker of this plant cultivation unit! It was great to watch and listen to. Her language switches (Spanish, Catalan, French and English) sometimes confused her but this was waved away without a problem and with a smile.
Her first 'big story' was that bananas are not trees, not bushes, not flowers but grass!
I think she explained this countless times already, but again her gesticulation was amazing! All the more so because we all reacted in the nature of "huh?" … ? Such a stem … grass?
During the tour, we learned how these fruits come into existence, bloom, multiply … Indeed, as Ana said several times: an incredible process.
I don't want to go into too much detail in this blog.
Mainly because I really found it all so interesting that I recommend you to visit this plantation yourself. For me, it was so worthwhile, that I will definitely go back.
The interaction during the whole walk was very interesting, as you can see on the slideshow.
To be clear: I did not bite into a piece of the stem! ?
After the guided tour, we were offered all kinds of tastings by the equally enthusiastic Maria and Sylvia. Banana drinks, toast with a kind of jam, biscuits … Delicious!
In the (accessible!) shop you could buy all products at very modest prices.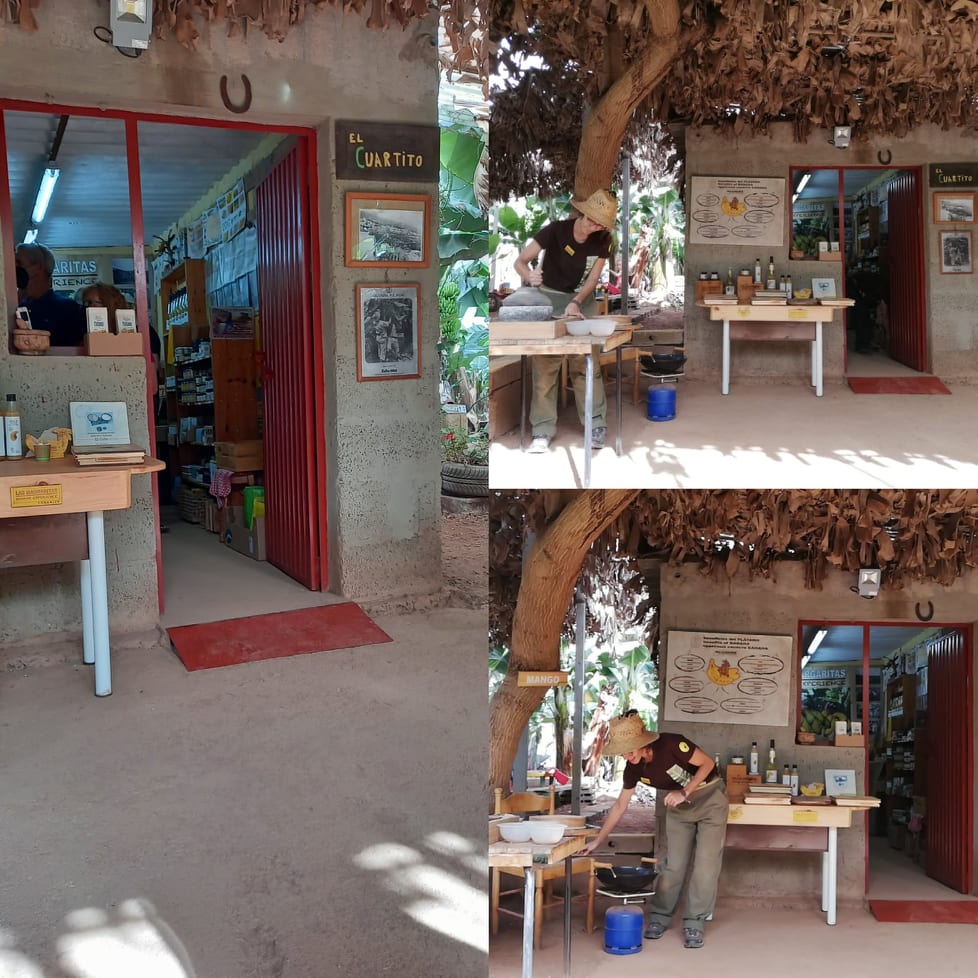 After almost 2 hours, I finally had to do a sanitary stop. What I never expected was possible here! I could go to the toilet as a roller, which was spacious and tidy.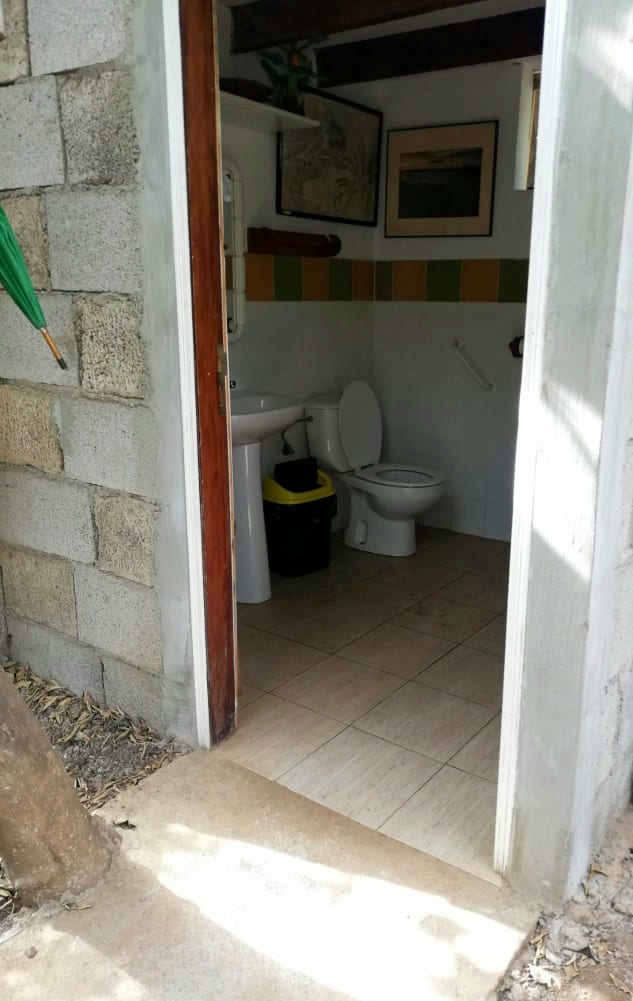 We walked out with a lot of very interesting information and I learned from a friend that you should never call a Canary banana 'banana', but 'plátano'! And yes, they are tastier than ordinary bananas, trust me!
I am closing my blog with some more nice photos we took during our walk … ? .
Practical information:
You can book via the info above, or via Club Canary. Bus 467 stops nearby, but there is also parking.
Bring a hat or something similar and a bottle of drink, because the humid heat under the cover is very misleading.
Highly recommended!
Translated by Deepl.com.