For people with a (mobile) disability, this part of the beach in Arona is perfect! There are assistants present (from 10 a.m. to 5 p.m.) who are happy to help you, for example, to go on the beach itself. Or if you really want to go into the ocean with a beach wheelchair, they will also help you with a smile!
My photos were taken from Las Americas side and you clearly see where you need to be from far 🙂.
You reach the beach via a slope on the right.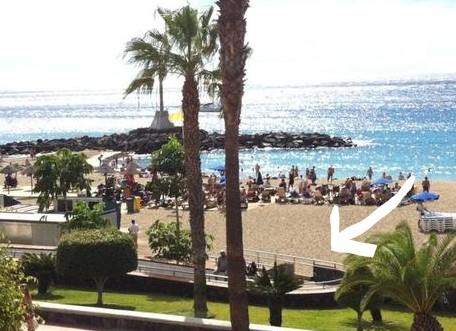 Once down you see a very spacious adapted toilet on the left. You must ask the key for assistance.
You can rent sun loungers and / or umbrellas and choose a spot in the sun or in the shade under the sun blinds. Enough space! 😉
And – after you have used sun creme 🙂 – you can enjoy the view of the water for hours, boats passing by, children playing …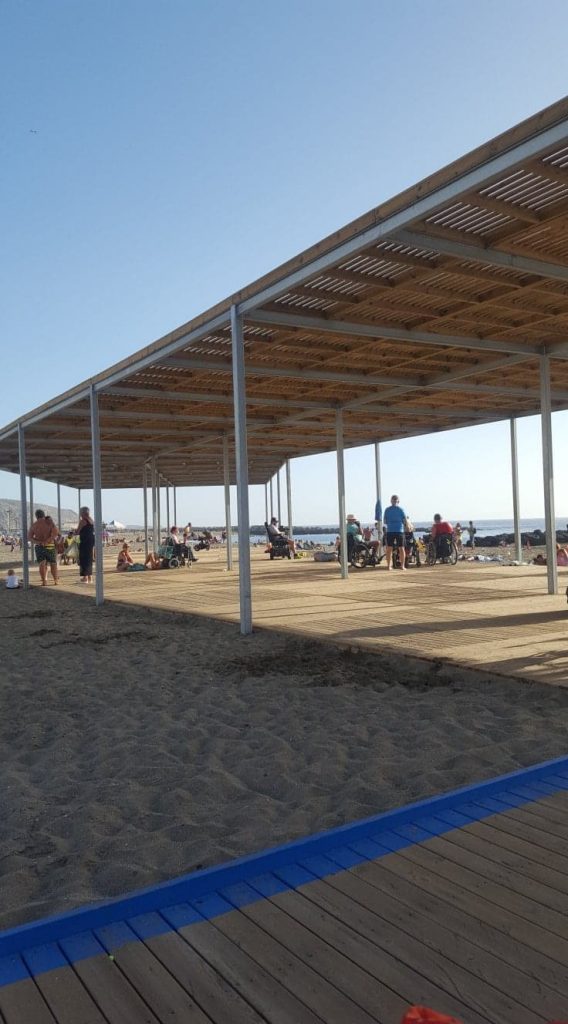 For cooling you can shower (with cold water!)! 😀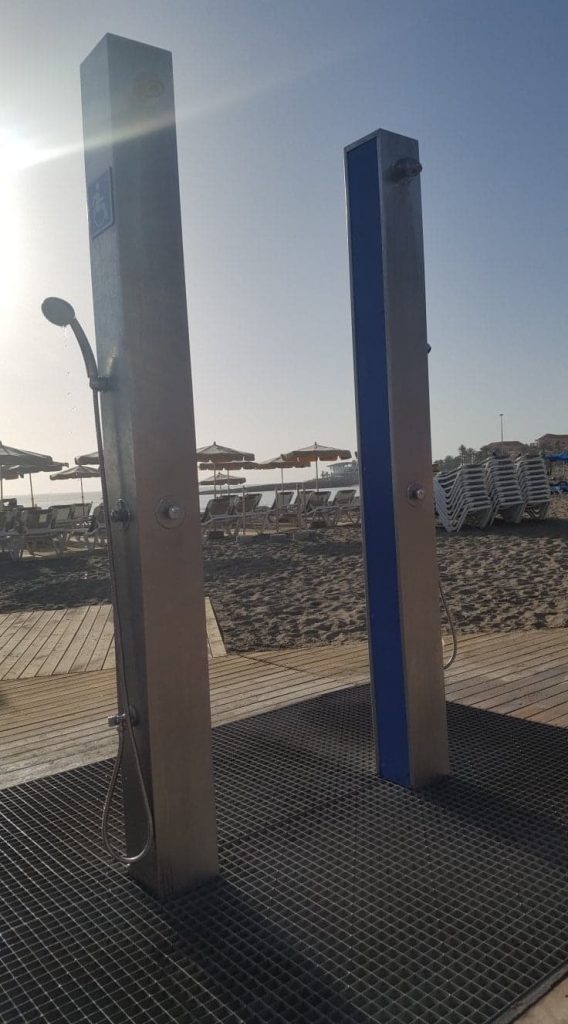 And – should it be necessary – there is also an aid station nearby!
It is hardly possible for me to really go into the sea, because walking on loose sand is very tiring for me. But when I'm lying here this is also a great time to enjoy! 😉