The annual summer trip for our Limburg members.
Today I visited (in function of my work at Muscular Diseases Flanders) with 21 people the Herkenrode Abbey in Hasselt.
In recent years, thanks to many partners, the abbey has been transformed into an impressive place where tourism, cultural history, nature and spirituality come together.
Tour with guide Willy.
After receiving a cup of coffee and gingerbread we were given a tour with guide Willy. Herkenrode was the first and richest women's abbey in the Netherlands. In the Experience Center – in the former stables and coach house – we got the story of 600 years of women in Herkenrode, in the good and bad times. He was very animated and despite the warmth on the first floor he managed to keep our attention.
The buildings are impressive. The grandeur, the atmosphere that hangs there … the picture is just right …
The tour ended with a visit to the "Silent view". A space that you enter and where you just enjoy what you see. One word: impressive …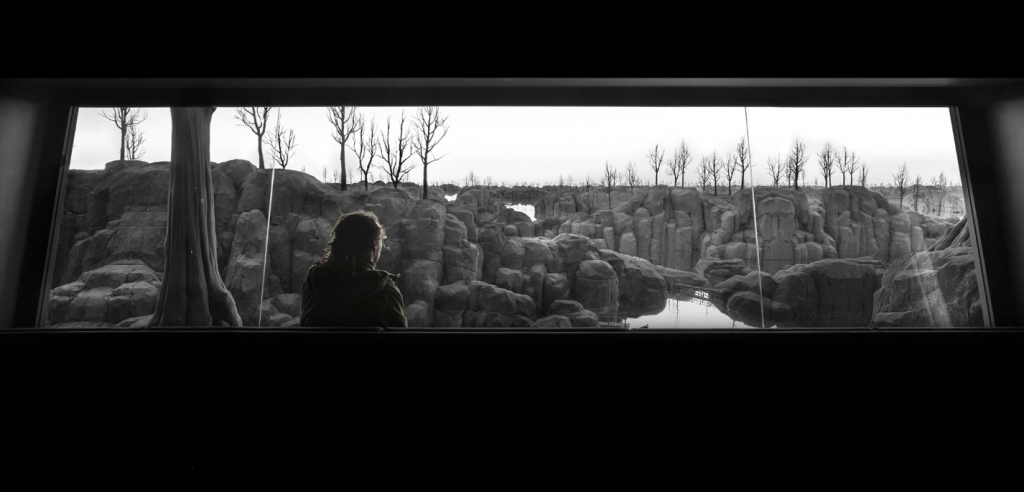 Eating and chatting together.
In "De Paardenstallen" we had a nice sandwich together and ended the afternoon with a nice piece of cake. The service is very friendly and helpful, and price / quality is great!

Conclusion.
The buildings are mostly accessible. The toilet (accessible and adapted) in the dining area is on the first floor accessible via a spacious elevator.
The experience route is definitely recommended, also accessible here with a large elevator. The walking routes outside are easily prepared over flat cobblestones.
For me this was a very pleasant experience, close to home. You often do not have to go far to discover gems! 😊