One of my hobbies is driving. For me this is pure relaxation and my car is the extension of my legs, also because in our country I cannot just use public transport when or how I want.
During my short and long journeys I can enjoy incredible views, beautiful landscapes, nice houses, cloud formations, …
This reminds me of a ride with good friend Annemie during winter on a narrow snowy road. I could not stop to express my wonder for the beautiful white landscape while she was sitting next to me like a scared rabbit (because of the slippery track) … 😀
On a gray Sunday I decided to head out to "walk by car".
I searched a few trips online, in our Ardennes because of the rivers and green views.
Pretty soon I found 'Along the Ourthe, from Tilff to Houffalize', a 170km drive and so very good to do on an afternoon in the company of my son who can also enjoy nature, peace and eat delicious things and drink ! 🙂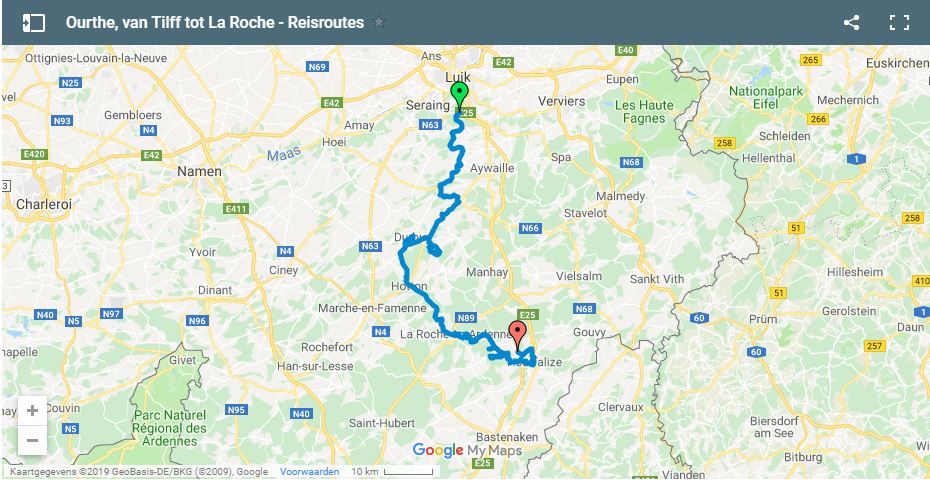 The first planned stop – the center of Tilff – was over before we knew it. The nature around us attracted our attention so much that we both overlooked the road signs.
In Barvaux we considered visiting the cornfield maze, but because the sky was getting rather dark at that time, we decided to continue our journey. According to their site this would be accessible!
We have not found the megaliths in Wéris. Even asking for directions to passing walkers did not help us. They did tell us that they were not at all as large as the description suggests, and after turning back a few times we gave up our search 😉 .
We held our first real break in Durbuy. This very touristy place is very well known as "the smallest town in Belgium" but is unfortunately not wheelchair friendly. The cobblestones and high pavements are torture for my body but a terrace next to the Ourthe made up for a lot! In "Le Sanglier des Ardennes" I had a sanitary stop. Toilet space here is accessible and adapted.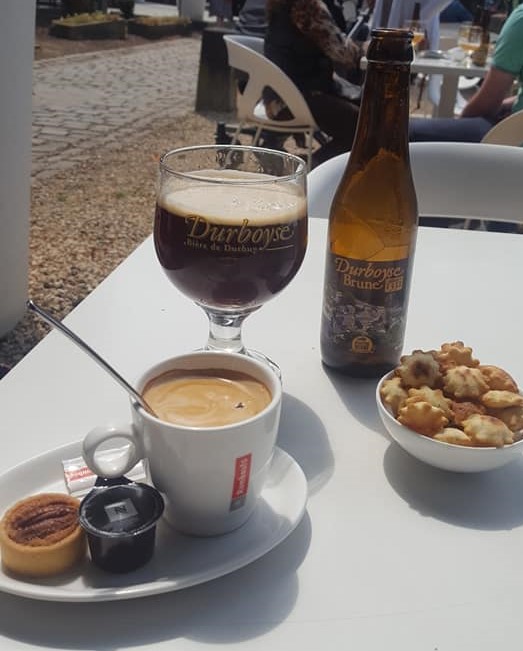 Via Hotton we drove to La Roche en Ardenne. We didn't stop here because it was very busy and we already had a beautiful view of the ruins from the car.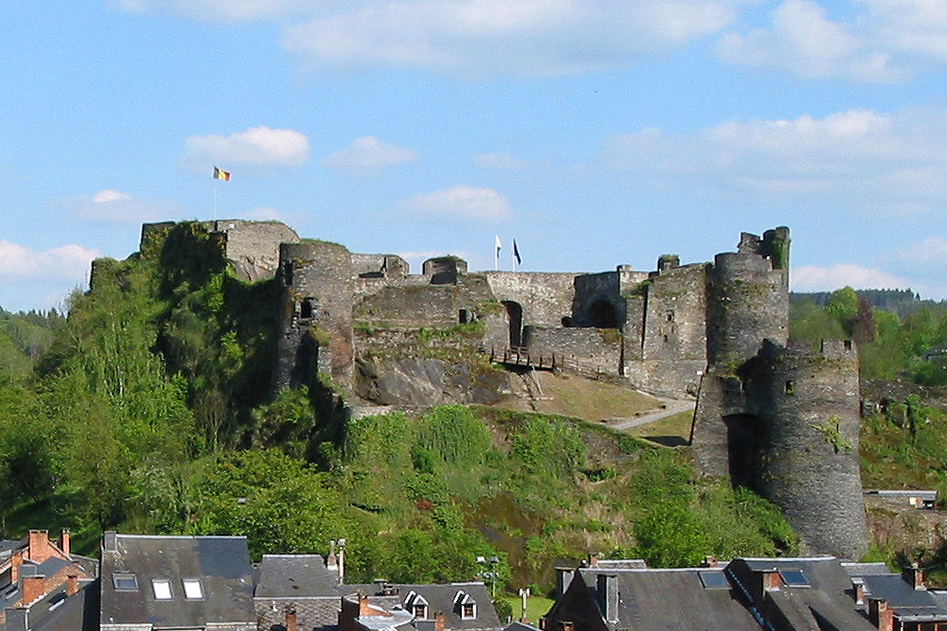 Our last stop was in Achouffe. We ate and drank very tasty and at very democratic prices in the brasserie. This case has a terrace but is otherwise not wheelchair accessible. Very unfortunate because it is very cozy inside!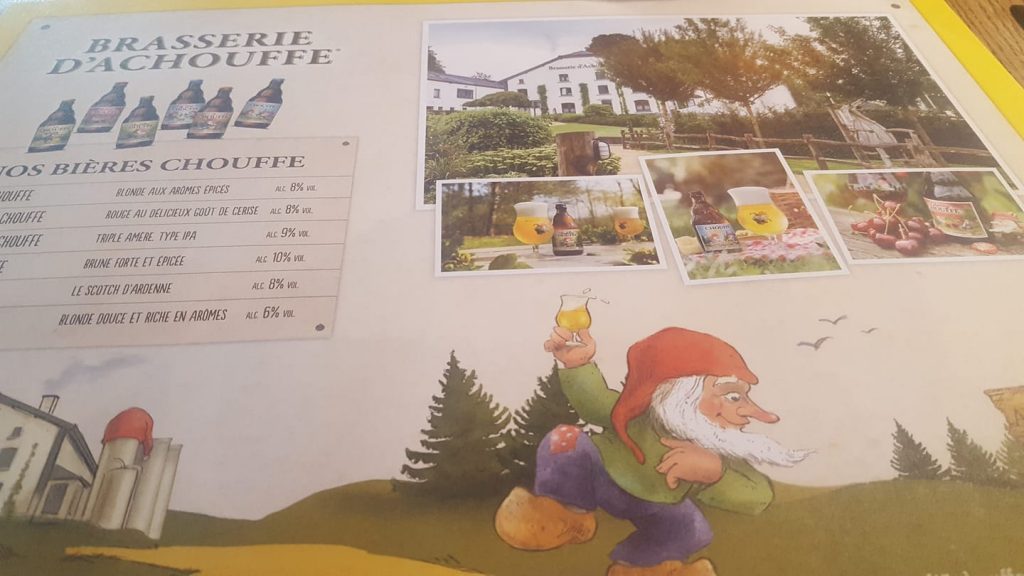 The Ardennes is a region that is not wheelchair-friendly, because of the hilly area and the many cobblestones everywhere. But if you are happy with a delightful terrace in places where you can park your car close by, this is definitely recommended!