As you could read in my blog in June, we would book a weekend for Carine's birthday.
Wellness and tranquility!
I chose a wellness weekend because Carine could definitely use this and after some searching for something that was freely accessible, I ended up at hotel De Heerlickheijd in Ermelo in the Netherlands.
The wheelchair-adapted rooms were occupied and because I said that I needed some space in the room for my wheelchair, I was offered the "executive suite" at the price of a regular room. Very nice!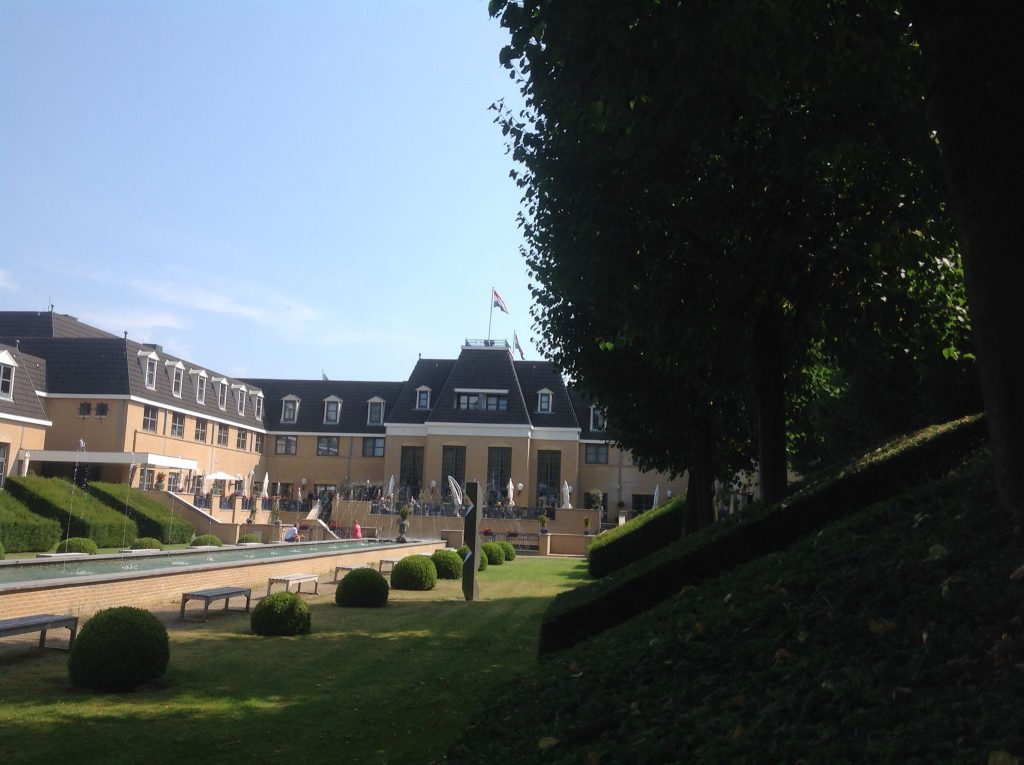 The building itself is very impressive. Due to the large parking and the beautiful gardens around it, it looks like a castle. The entrance with the large fireplace and beautiful chairs next to it is also pretty!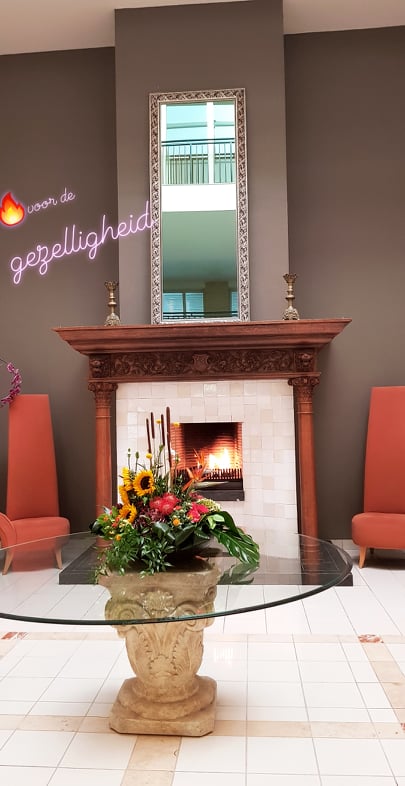 Enjoy on all levels!

The staff is very friendly and helpful. Because this was not a wheelchair-adapted room, the shower had no seat. After just asking the reception, this was immediately resolved.
The room was very spacious, a bed that you could certainly fit in with three, bathroom with shower and Jacuzzi, separate toilet, sitting area…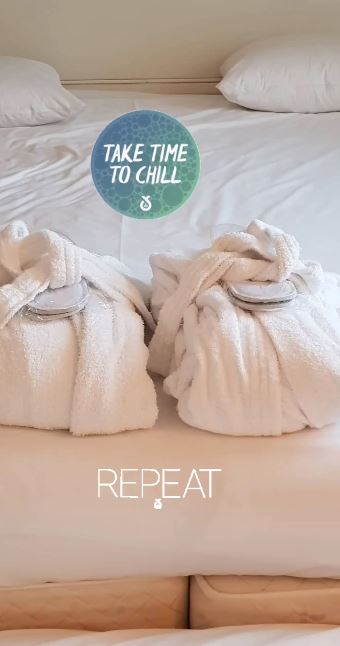 The wellness area is accessible via the lift, has a nice swimming pool and sauna, and offers a range of body treatments. We reserved a facial treatment for 45 minutes for Carine and afterwards she really looked "fresh"! 🙂
The swimming pool (with stairs and a handrail) had the ideal temperature for me. A small minus here was that the outside terrace was only accessible via 2 fairly high steps. But we were able to get there easily via a detour through the beauty section.
The restaurant does not have an extensive menu, but everything is spotless and very tasty!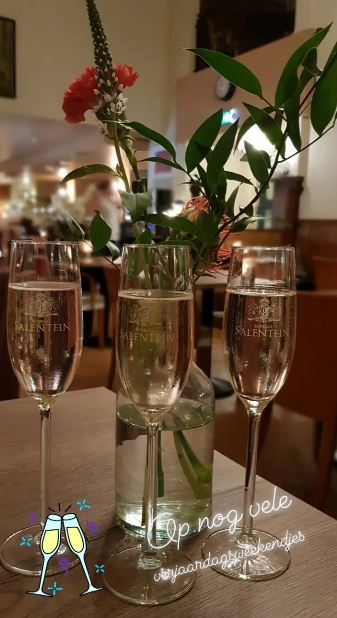 We especially enjoyed the peace, spending hours in the sun on the terrace, with a book and pleasant chats.
Conclusion.
The "zen feeling" prevailed this weekend and I would definitely like to stay there again sometime!