Normally I am not a zoo park enthusiast. In my opinion, animals should be free and not locked up in cages. But for some parks I want to make an exception, such as Monkey Park. Especially because it would be small-scale and not an exploited business.
At bus stop 'Columbus' I got on bus line 467 and I got off at bus stop 'San Francisco' ten minutes later. Blessed are the accessible buses here! 🙂
From there it is still a 200m slightly sloping walk on a wide footpath and then turn right onto a road without a footpath. So as a 'roller' a long way over a fairly busy lane, which you also have to cross without a pedestrian crossing. Then it's a short walk to the park itself.
With children I would not recommend this. I would consider a taxi instead.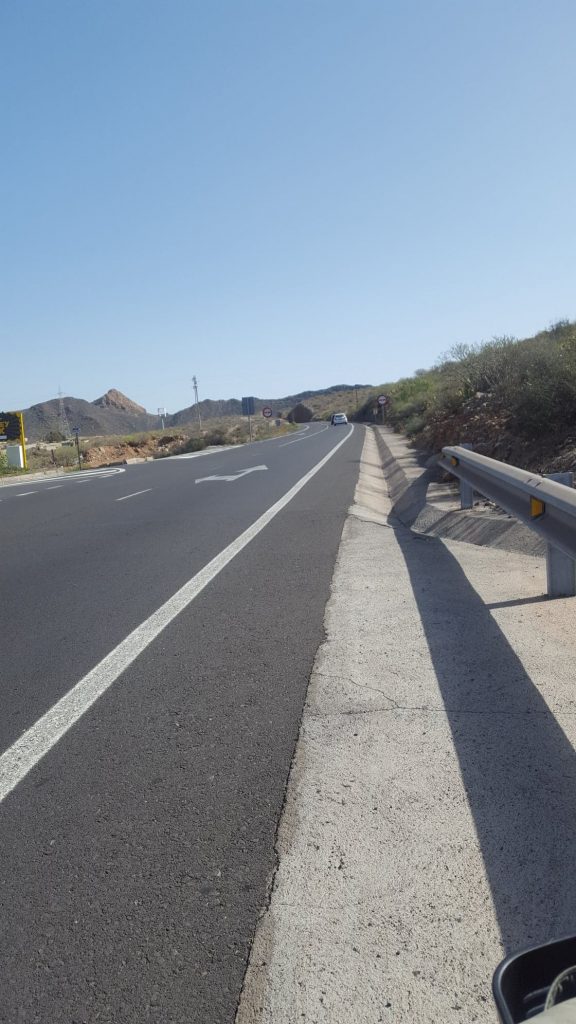 I paid 10 € entrance fee. There is no discount for people with a disability and for this price I didn't find it a problem either! I was offered to buy a box of fruit and vegetables at 3 €. After some doubt, I payd. Here I better followed my feelings because at that hour (around 12.30 pm) most of the animals were already 'full of food' 🙂 . For children it remains a very nice item!
The tour starts on the left, over a wooden bridge that I could easily cross over with my scootmobile. Below would be crocodiles in the water but I didn't see them. I think it was too hot for them 😉 .
Then you pass someone, who with large parrots on the shoulders, may want to take a picture of you with them. Beautiful birds but a photo with them wasn't necessary 🙂 .
Then you can go two ways; Towards the cages with two doors each (so that there is a lock) that are fairly easy to open to the guinea pigs, or just follow the walking path to the monkeys that are behind glass.
First I went to the cages and once inside, I had to pay attention not to hit a guinea pig! So many! And so tame! And so cute! I 'melted' several times 😀 . In the distance there was an iguana, lazy in the full sun. A caretaker, who prodded him for a moment, couldn't even make him move 🙂 .
There are also some ring-tailed lemurs in these cages. For those who are scared of monkeys … They are really too tame to do anything wrong and come very quietly to get the 'sweets' out of your hand 🙂 .
From the cages I drove to the monkeys that were behind glass. Personally, I found some of their housing a bit poor, and I thought they could have a little more "entertainment."
You mainly see smaller monkeys that are so cute again. A few times an 'ohhh' escaped … 🙂
Or in another cage where turtles lay, of which I first thought they were plastic versions but then moved … 😀
At the back of the park there is an accessible and spacious adapted toilet. At the entrance I got a code. With this code I could take the key out of the box from the door and lock it afterwards. Very clean and therefore very nice!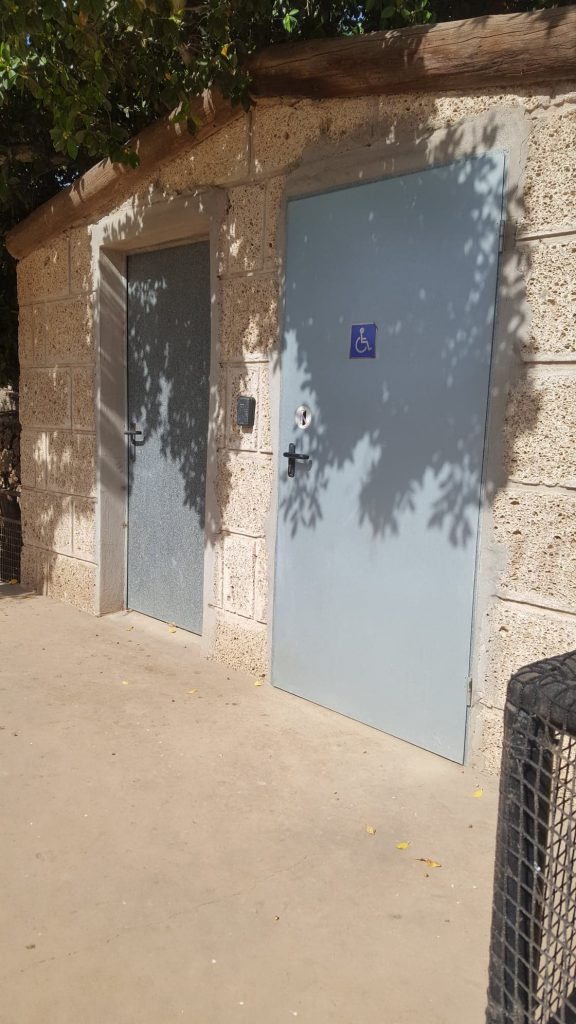 I went around the park twice and then left because it was too hot for me. You walk in many places in full sun and you can buy drinks from a vending machine at the entrance, but for me it was enough after about an hour and a half 🙂 .
Conclusion.
Monkey Park is certainly very nice for small children. Because it is not large, you are pretty quick around and feeding the guinea pigs and lemurs is a pleasure to do and see 🙂 . Also an ideal suggestion for rollers!