Of the about 30 hotels that Hasselt has, I visited the renovated HasHotel on the small ring road in the center and 350m from the Grote Markt. On good luck' I went in because I prefer not to make appointments and want to be received as spontaneously as possible.
The entrance was completely changed so I had to look for the reception. Through the ramp I got to the elevator and there Saskia came to my rescue. She guided me to the first floor, to the reception.
In the elevator I introduced myself as a travel blogger and said that I would like to check the renewed hotel on accessibility. Saskia turned out to be the person in charge of the hotel, so I immediately had the right person for me. Coincidence does not exist … 🙂
Their adapted room was free and Saskia was immediately willing to show it to me.
As soon as I entered, a 'wow' escaped me!
The room was very spacious, the colors very warm and there was only (low pile) carpet under the bed. Well done!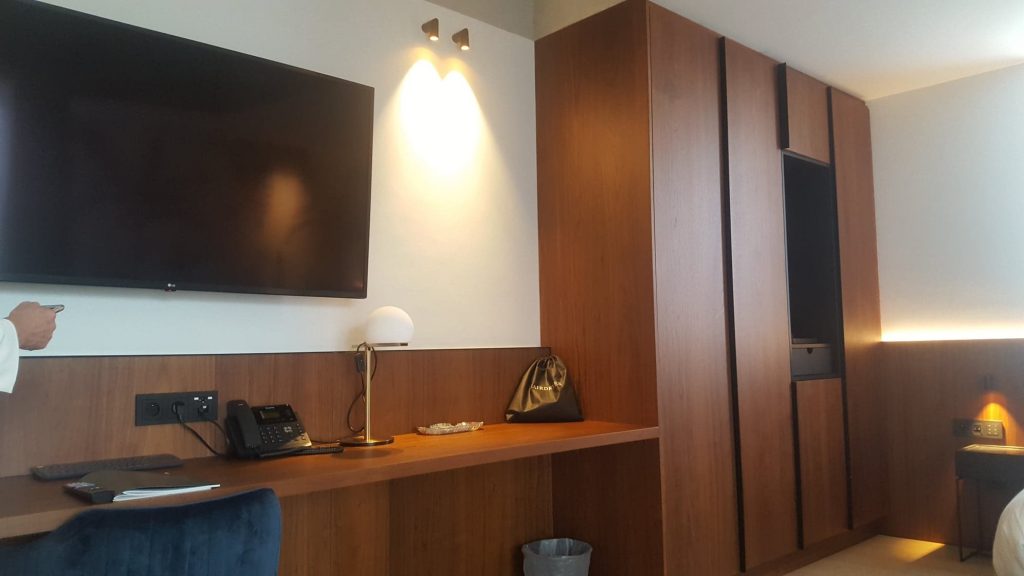 On the left there was a long undercarriage table/office room and in the middle there was a beautiful bed on legs. A hoist can be used all around under the bed. Ideal!
The transition to the very spacious bathroom was barrier-free. Another plus! The walk-in shower has a plenty of space.
Here I gave the tip to provide a shelf, and a chair with a non-slip mat as well.
The toilet was also placed in such a way that there was enough space to do a transfer. The brackets were ordered, but due to corona conditions there was a delay here.
It felt very pleasant to notice how Saskia was really open to my advice and tips.
The terrace is not accessible due to a stair step, but in my opinion the space in the room and bathroom really made everything okay!
The shortest parking is the underground TT-Parking, 50m around the corner, with a drive-in height of 185cm. There are 3 blue parking lots in the Capucienenstraat at 210m where you can park for free with a blue card or a large (free) parking lot at 1.3km walking distance.
Conclusion.
I was very kindly welcomed by Saskia and the coffee from the store afterwards was also very tasty! 🙂
I hope they will also advertise this room on their website and Facebook because it is really recommended if you want to visit Hasselt as a roller!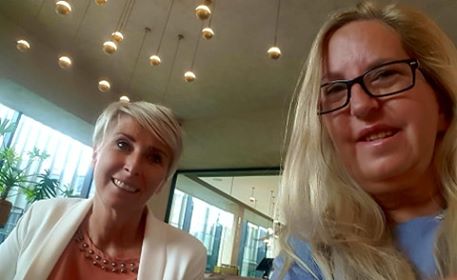 Thanks to Saskia Beckers for the head image.