January 14th I flew to my 'second home', Tenerife. The intention was to spend the winter there for two months, but corona stuck a little virus in front of it and it turned out to be 4.
When on Tenerife the very strict lockdown on March 15th came into force, I stayed – luckily – in La Tejita in an apartment of Mieke and Kenny. In an earlier blog I already wrote that this was where I found my thing. This apartment has a spacious terrace with plenty of sunshine from about 14h in that period.
In Spain and the Canary Islands it was serious from day one, and there was no room for half-hearted rules. Don't walk, don't cycle, walk with a dog maximum 30 meters from home, don't walk on the beach, only shop in the shortest possible time …
That's why I regularly took a siesta in the lounge on the terrace, or enjoyed the sun with a good book. Lovely!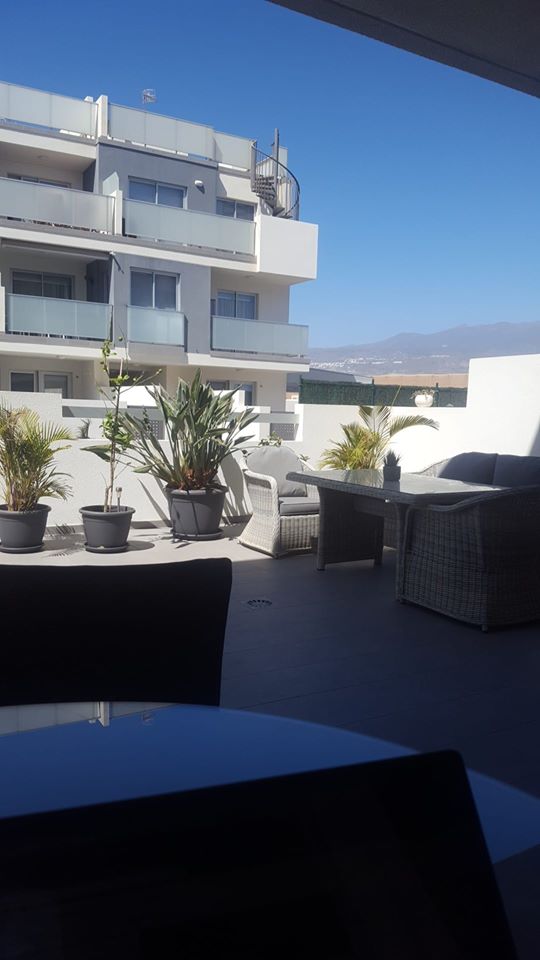 But no matter how great it was in La Tejita… I really did get a moment of acute homesickness, and the 'skin hunger' also became very troublesome. Even though I realized that I couldn't do anything about the latter at home for the time being, I started to miss my own bubble.
And so I made the choice to take the plane that was put in by the Dutch Embassy in Madrid to bring stranded Belgians and Dutch people home.
The remarkable thing about this was that everything was arranged in three days! If you know that when booking through TUI, for example, there are tig mails going back and forth about assistance, specifications of my tool …
So it can really be done faster!
At the airport, I found it unpleasantly calm. A human being is not used to seeing an almost empty departure hall where only the Transavia check-in desk was open. The desk for assistance wasn't manned either, but after a push on the bell there was an assistant within five minutes.
Checking in went very smoothly! With assistance you get priority everywhere anyway, but when there are so few people present, it runs even faster.
Except for drinks from vending machines, you couldn't buy anything. Shops and restos were closed, so even after checking in you got a desolate view. So there was nothing else to do but have your own packed lunch with enough distance between each traveler.
Both at the airport and on the plane the mouth cap was mandatory and I soon noticed that my fabric one was very warm. There were more people than I expected on this flight. Because of this, keeping a real distance was not much and I kept my cap on as much as possible, just like the people next to me.
During the flight there was one tour with an adapted drinks and menu. The advantage of a Dutch airline is that mainly Dutch speakers were present. Because of this, chats went very smoothly!
Because we had wind in our backs, the flight went 50 minutes faster than planned, another advantage!From Schiphol it was still a 2 hour drive, with a stop at a Mc Donalds Drive, to finally be able to lie back in my own bed far after midnight.
In meanwhile, I've been home for a week and the feeling remains dual. I am very happy to be back in my own bubble after so many months. Having breakfast and catching up with my son felt blissful. At my desk overlooking my little garden and seeing the sparrows and magpies again was really nice.
But I was also confronted with myself again pretty quickly. The climate on Tenerife really works on my body and mind in a positive way, which makes me feel much more independent and able to move around more freely. So it remains a dilemma where I prefer to be …
So now I stay in the mandatory quarantine, make plenty of -timeless- plans and see things from day to day.
Nobody's got a crystal ball… 🙂
Translated by Deepl.com.