'Thanks to' corona, summer this year will be very different from other years. Planning terraces is no longer spontaneous, because we take into account bubbles and distance rules.
A roadtrip like last year will not be possible this summer, but who knows where destiny will take us. Corona teaches us to look clearly at the smaller things and for me it really doesn't always have to be big!
Or a birthday weekend like in Ermelo… For the time being not…
In any case, I can look back on all the beautiful memories of previous years. So here I would like to share my 'summer vibes' with you! 🙂
Ardennes.
On a sunny day in June 2015 I went 'hiking by car' with my son in the direction of the Ardennes. We saw beautiful views and a bunker from the world war on the inside!
Black Forest Germany.
In August 2019 we drove to the Black Forest, where we slept 1 night in Hotel am Friedrichsbad. The location was very nice, but accessibility was hopeless. So no repetition! From there we drove to Freudenstad where we slept in Dormero. An absolute must! Very nice concept and very accessible!
Scheveningen.
I also stayed 2 times in the Amrâth Kurhaus in Scheveningen. The first weekend was 'wow'. The grandeur of the hotel, the staff, the location was really worth it!
The second time, a few years later, it was a lot less. The counter staff was not really friendly and/or helpful, and also in the restaurant area it was disappointing. To me it looked very much like cuts in personnel costs. Such a pity …
Festivals and terraces! Yeah!
Festivals were also on my summer excursion list, like the 'Nostalgie Beach Festival' in 2016. The location wasn't ideal for a roller, but the fun I had there made up for everything!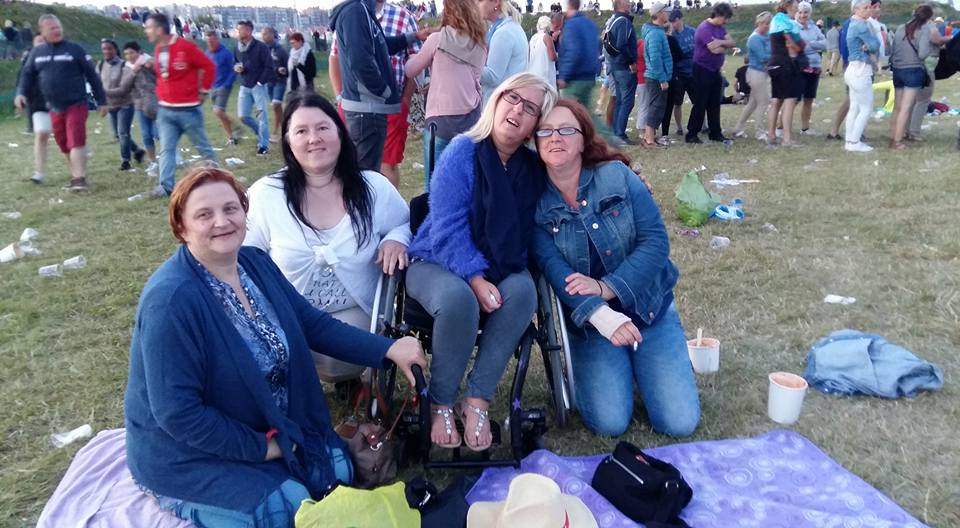 Or with the 'party-bus' of Joshi and Carine! This picture was taken on the way to a terrace in Antwerp. This was also a fantastic afternoon!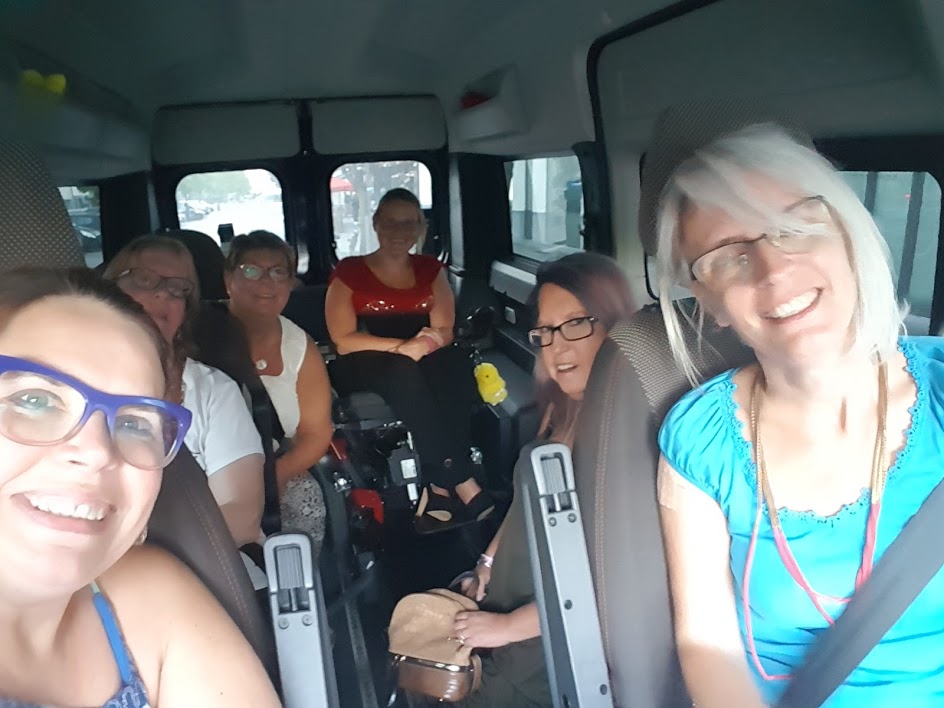 Eating mussels on a terrace! Lovely! Alone, always far too much for me alone, so I share them with my 'sister girl' Katja …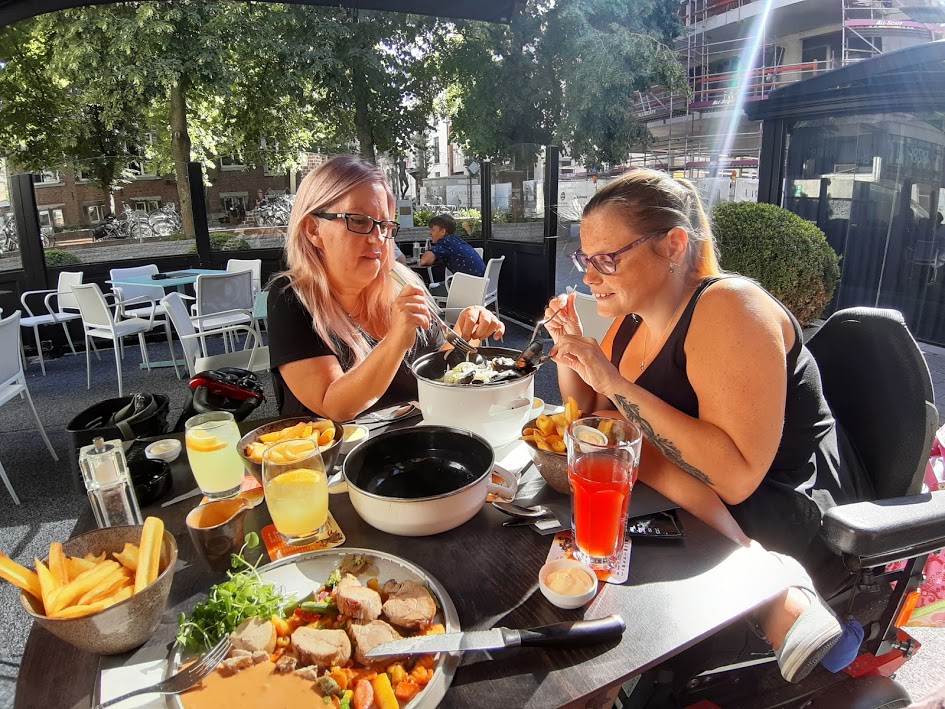 Summer 2020 will be -to say the least- different, but certainly no less fun!
Stay tuned! 😉
Translated by Deepl.com.